Fantasy Gifts
Our 2017 wish list of the

world's most imaginative gifts
Fantasy Gifts
Our 2017 wish list of
the world's most imaginative gifts.
Collaborate on a one-of-a-kind piece with jeweler Stephen Webster
[THE HIGHLIGHTS]
A tour of Gemfields' emerald mine in Zambia with master jeweler Stephen Webster, a one-of-a-kind Stephen Webster piece made with a 7.2-carat emerald, and a private dinner with Webster and his wife.
[THE FEEL-GOOD FACTOR]
With the purchase of the Stephen Webster experience, $40,000 will be donated to The Heart of Neiman Marcus Foundation.
Others will be green with envy. The giftee and a guest are off to the largest single producer of emeralds in the world, Gemfields' Kagem mine in Zambia, with master jeweler Stephen Webster. Behold raw emeralds being processed in the sorting house. Retell it all over dinner at the mine's lake house. Then, indulge in two dreamy days at The Royal Livingstone Hotel by Anantara and journey to the thundering Victoria Falls. Next stop? London and the renowned Connaught hotel. An unforgettable day will be spent in Webster's studio, collaborating on turning a magnificent 7.2-carat emerald into a one-of-a-kind piece. That evening, savor a private dinner with Webster and his wife, Assia. Once home, be on the lookout for a dazzlingly personal piece and its final sketch, signed by the designer himself. Brilliant.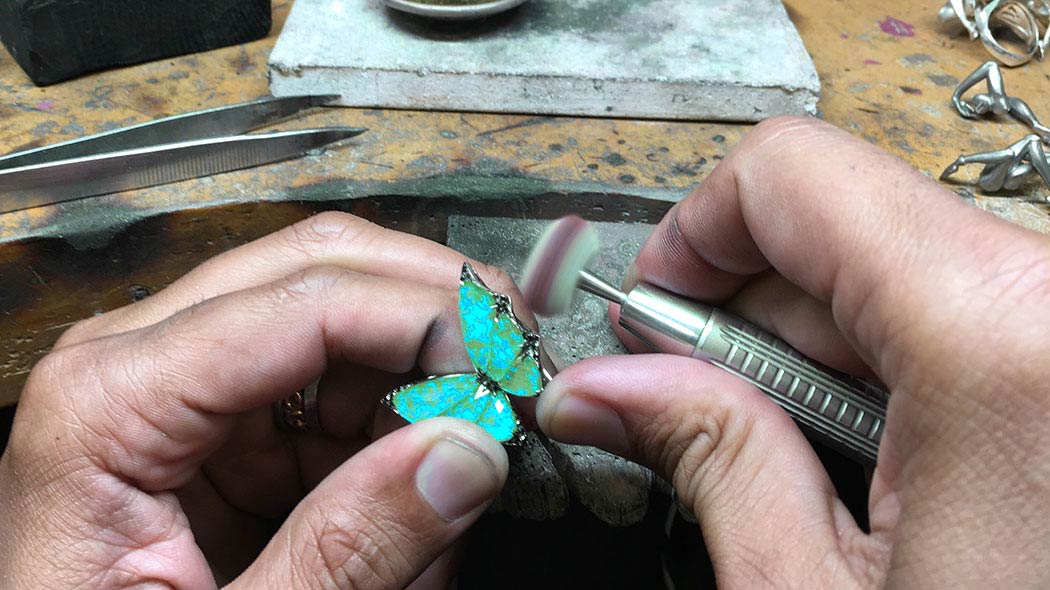 Spend the day in Webster's studio & dine with the jeweler & his wife
[DISCLAIMER]
Shipping charges and/or taxes may apply. Gift limited to one experience.
The 7.2-carat emerald cannot be cut; the emerald must remain intact and designed into a singular piece of jewelry.
Travel is recommended in April 2018 through July 2018. Customer to provide three travel dates as options. Book travel by the beginning of February 2018 to allow time for travel planning through Neiman Marcus InCircle Concierge.
[PHOTO CREDITS]
GEM PHOTOS: GEMFIELDS; WORKSHOP AND BUTTERFLY PHOTOS: ©STEPHEN WEBSTER, FOUNDER AND CREATIVE DIRECTOR OF STEPHEN WEBSTER. PORTRAIT COURTESY OF RANKIN.??
For Everyone