Aurelie Bidermann
Braided Chain Necklace, Red
$695.00
Leave it to Aurelie Bidermann to bring couture confections to the contemporary realm. The juxtaposition of media and color created by braiding red cotton through a sinuous golden chain offers the bold look you love. Red cotton threads braid though gold...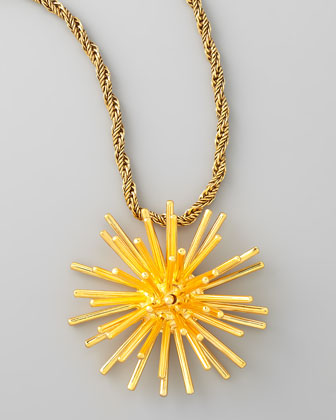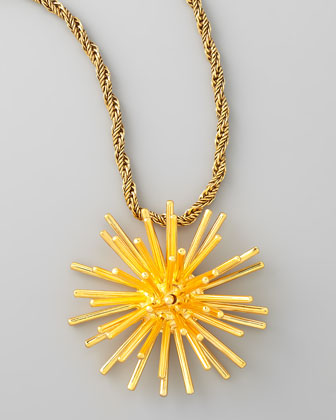 Aurelie Bidermann
Starburst Pendant Necklace
$875.00
Like the stars in the night sky, this Aurelie Bidermann statement starburst pendant necklace will shine against the expanse of your basic black dress. 18-karat yellow gold-plated brass. Starburst pendant. Twisted chain necklace. Necklace, 28"L. Pen...